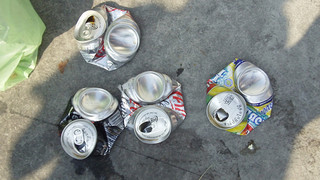 I wish. It would make much more sense to order people to do 24 hours of community service for every day of jail they might otherwise get. It would contribute to society and serve as a punishment.
But it's not normally an option for cases like DWI. The law has certain requirements for jail, and it doesn't allow community service as a substitute.
Photo Credit: nist6ss
Free consultation. Call me: 540.318.5824.
I provide free consultations for traffic tickets and misdemeanors in my area. If I can't help, I'll do my best to connect you with someone who can.
Free book for you
If you want more answers about your DWI case, grab a free copy of my book. We'll send it right over for free.
My book is packed full of concrete tips and information that will immediately help you with your Virginia DUI / DWI charge. It's not a puff piece that I paid someone else to write. It's filled with tips that I use to help my clients. You can grab your copy right now.
More about DUI / DWI...